Regional Representatives
Umar Cheema — Asia (Two years.)

Umar Cheema is a co-founder of Center for Investigative Reporting in Pakistan. He has set a high standard for quality journalism in a country where reporters are routinely attacked and murdered. In 2010, he was kidnapped and tortured for writing critical stories about the government. Since then he has continued to write hard-hitting reports: his series exposing tax evasion by MPs forced the government to make public tax records of lawmakers and other citizens, while an investigation into a counter-terrorism fund that was used to buy wedding gifts, luxury carpets and gold jewelry for the relatives of ministers and dignitaries' triggered reforms in the Ministry of Interior. His campaign helped expedite the introduction of a right to information law by a provincial government. Cheema has received numerous awards for his reporting, including the Knight International Journalism Award, the International Press Freedom Award, the Missouri Honor Medal for Distinguished Services in Journalism, the Tully Free Speech Award and the Martha Gellhorn Prize for Journalism. In 2008, he won a Daniel Pearl Fellowship, becoming the first Pearl fellow to work at The New York Times. He holds a Master's Degree in Mass Communication from Punjab University in Lahore, Pakistan. He also attended the London School of Economics where he received a Master of Sciences Degree in Comparative Politics (Conflict Studies).
---
Anton Harber – Africa (Two years.)

Anton Harber was founder-editor of the anti-apartheid newspaper the Weekly Mail (now the Mail & Guardian). He is now Caxton Professor of Journalism at the University of the Witwatersrand, Johannesburg, chair of the Freedom of Expression Institute and writes a weekly column in Business Day. He is convenor of judges for South Africa's biggest journalism prize, the Taco Kuiper Investigative Journalism Awards and Grants. Harber's books include Diepsloot (Jonathan Ball, 2011), winner of the Recht Malan Prize, and The Gorilla in the Room (Mampoer Shorts, 2013). Harber co-edited the first two editions of The A–Z of South African Politics (Penguin, 1994/6), What is Left Unsaid: Reporting the South African HIV Epidemic (Jacana, 2010), Troublemakers: The best of SA's investigative journalism (Jacana, 2010) and contributed to the forthcoming Global Muckraking: 100 Years of Investigative Journalism from Around the World (New Press, 2014).
---
Brant Houston, Chairperson. North America. (One year.)

Brant Houston is the Knight Chair in Investigative Reporting at the University of Illinois. For more than a decade, he was executive director of Investigative Reporters and Editors – where he built its membership to more than 4,000 – and before that worked as an award-winning investigative reporter and database editor at U.S. newspapers. He was part of the staff at the Kansas City Star that won the Pulitzer Prize for its work on a hotel building collapse that killed 114 people and wrote the first overview story of the survivors. He is a co-founder of the Global Investigative Journalism Network and the Investigative News Network and advises nonprofits newsrooms in the U.S. and internationally. He is co-author of the Investigative Reporter's Handbook and author of Computer-Assisted Reporting: A Practical Guide. He has served as a judge for editorial awards for the Society of Publishers in Asia contest, the Selden Ring Award, the Philip Meyer Award Journalism Award, and the Forum for African Investigative Reporting.
---
Rana Sabbagh — Middle East/North Africa (One year.)

Rana Sabbagh is executive director at Arab Reporters for Investigative Journalism (ARIJ) – the region's leading media support network spreading the culture of "accountability journalism" in nine Arab states since 2005. She has dedicated the last 31 years of her career as journalist, columnist and media trainer to promote free speech, independent media and human rights. As former chief editor of the Jordan Times (1999-Jan 2002), she became the first Arab female in the history of the Levant to run a daily political newspaper. She was correspondent for Reuters International News Agency (1987-1997) and helped establish Jordan's latest independent newspaper, Al-Ghad. In addition to her post at ARIJ, she is a regular columnist for Al-Hayat and regional media consultant/trainer for Thomson Reuters Foundation. She is a jury member of UNESCO's annual world media freedom prize.
---
Fernando Rodrigues — Latin America (One year.)

Fernando Rodrigues, 51, is a Brazilian journalist. He works for the daily newspaper "Folha de S.Paulo" as a reporter and political columnist, based in Brasília, Brazil's capital. At "Folha", amongst other things, he has been economics editor in São Paulo and foreign correspondent in New York, Tokyo, and Washington, D.C. Additionally, Rodrigues is a prime time (7:00 a.m.) daily political commentator for Jovem Pan, a leading radio station with a national audience of some 25 million listeners. He also pioneered political investigative journalism on the internet in 2000 and started a political blog and web site for the news portal UOL. In 2002 he launched "Políticos do Brasil" (Politicians from Brasil), a website/database with information about Brazilian politicians — electoral information, personal data and list of personal assets. The web site has now more than 2 million records from Brazilian politicians. Rodrigues has widely used data driven journalism techniques in Brazil in the past 15 years, helping to disseminate the usage of the new media platforms to produce quality reporting. He is a co-founder (2002) of Abraji, the Brazilian Association for Investigative Journalism, now one of the largest organizations of its kind in the world. Rodrigues also coordinates the campaign for enforcement of the Brazilian Right to Access Law. In 2007/08, Rodrigues spent a year as an International Nieman Fellow at Harvard University. He is also a member of ICIJ, the International Consortium of Investigative Journalism. Rodrigues has an MA in International Journalism from the City University of London 1987.
---
Margo Smit, Vice Chairperson. Europe. Two years.)

Margo Smit is an independent investigative journalist, journalism teacher and (part-time) director of the Dutch-Flemish Association of Investigative Journalists VVOJ. She received her Masters degree in Communication (specialization journalism) from Stanford University, Palo Alto, USA. She briefly worked as a reporter at the Longview Daily News, and has since researched, written and produced documentaries in Dutch and English, both for Dutch public television and for international sales. Subjects were nuclear proliferation, enlargement of the European Union, counterfeiting of the euro, the banking industry, former Dutch politician Ayaan Hirsi Ali, the murder of publicist Theo van Gogh. Smit freelanced as a researcher and/or reporter for several international publications and media outlets, such as TSR's Temps Présent (Switserland), Seven Network's Sunday Night (Australia) and ABC 'Four Corners' (Australia). Smit's employer VVOJ in 2005 organized the third Global Investigative Journalism Conference in Amsterdam, and Smit has since contributed to GIJC's editions at Toronto (2007), Lillehammer (2008), Geneva (2010),  Kiev (2011) and Rio di Janeiro (2013). She sat on the Global Shining Light Award jury (2010), the jury of the Daniel Pearl Award (2010, 2011, 2013) and the M.J. Brusseprijs (2013). In 2012, Smit lead a team of over 80 European journalists to compile the report Deterrence of fraud with EU-funds through investigative journalism in EU-27. The report was written on request of the European Parliament's Budgettary Control Committee, with Smit as principal author. Highlights can be found here. Smit is a member of Investigative Reporters and Editors (IRE), the Global Investigative Journalism Network, and the International Consortium of Investigative Journalists (ICIJ). She was a delegate for Western Europe at the IWMF International Woman Media Leaders Conference in March 2011 and taught masterclasses in investigative journalism at the 34th IAWRT conference in Kuala Lumpur. Smit was a key note speaker at the 2014 ACFE European Fraud Conference in March 2014. In May 2014, she taught at online Universiteit van Nederland.
At-Large Representatives
Marina Walker Guevara, Treasurer (One year.)

Marina Walker Guevara is deputy director of the International Consortium of Investigative Journalists, a global network of reporters who collaborate on cross-borders stories. Her investigations have uncovered environmental degradation by mining companies; exposed illegal fishing syndicates and revealed the true owners behind shell companies in tax havens. She recently co-managed "Offshore Leaks," an investigation based on 2.5 million secret offshore files, which involved reporters in nearly 60 countries. Marina's stories have appeared in leading international media including The Miami Herald, Le Monde, The Washington Post, El País and the BBC. Her investigations have won and shared more than 20 national and international awards, including from Investigative Reporters and Editors, Overseas Press Club, the Society of Professional Journalists and the European Commission. Marina graduated magna cum laude from Universidad Nacional de Cuyo in Mendoza, Argentina, with a bachelor's degree in communication sciences, and earned a master's degree in journalism from the University of Missouri.
---
Jan Gunnar Furuly (One year.)

Jan Gunnar Furuly is a staff reporter at the daily Aftenposten in Oslo, Norway, and chairman of SKUP (The Norwegian Foundation for Investigative Journalism). He has worked at Aftenposten, Norway's leading quality newspaper, since 1990. He started his career in the local paper Finnmark Dagblad in the arctic part of Norway. During his time in Aftenposten he has worked with a wide spectre of news stories and for nearly four years worked as managing editor of the news room. He is news reporter at the culture and debate department at the moment. Board member and web editor at SKUP (Norwegian Foundation for Investigative Journalism) since 2002, chairman since 2012. He was the main organizer for SKUP of the fifth Global Investigative Journalism Conference 2008 at Lillehammer, Norway, which gathered over 500 participants from 88 countries. The conference is returning to Lillehammer in October next year. Member of GIJN's volunteer committee since it started. Chairman of Norwegian Environmental Journalists 2000-2003. Member of the administrative council of International Federation of Environmental Journalists 2000-2003. Lecturer in investigative journalism/computer assisted reporting since 1996 for colleagues and students in Norway and more than 20 other countries.
---
Carlos Eduardo Huertas (Two years.)

Carlos Eduardo Huertas is the Director of CONNECTAS  and also the Chief of Party of the Investigative Reporting Initiative in the Americas, a project of the International Center for Journalists (ICFJ). CONNECTAS is a regional journalistic platform that promotes the interchange of information and knowledge about key issues in the Americas. It started during Huertas period as a Nieman Fellow 2012 at Harvard University with the support of the Knight Foundation. Now, this platform is consolidating in the region of the hand of the alliance with ICFJ. For more than a decade and until July 2013, Huertas worked with Semana Magazine, one of the publications top leaders in Latin America and he was its Investigation Editor. In 2006 he founded Consejo de Redacción, a professional association in Colombia that promotes investigative journalism.  He also is member of the International Consortium of Investigative Journalism (ICIJ). His reports on corruption, human rights violations, and environmental issues have earned him several national and international awards. He was part of the winning teams of the King of Spain Award (2008), and the IPYS – Tilac Award for the best investigative report in Latin America (2007, 2009). The winning investigations exposed illegal spying by Colombian intelligence officials on judges and human rights activists, and the links between Colombian politicians and right-wing paramilitary groups.
---
Oleg Khomenok (Two years.)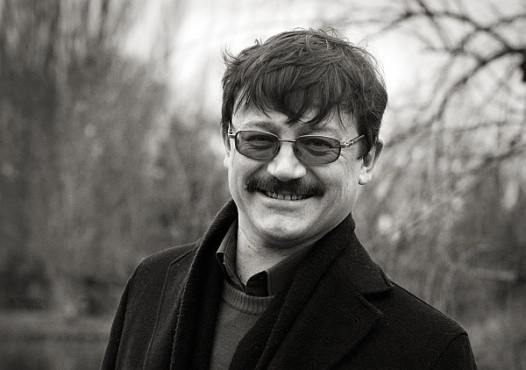 Oleg Khomenok, Senior Media Advisor of Internews Network, coordinator of SCOOP project in Ukraine, has 20 years of experience in journalism, media education, and managing investigative reporting and media support projects in the post-Soviet media environment. Oleg has eight years of experience working as a reporter investigating political campaigns and ethnic minority issues in Crimea. Coordinating YanukovychLeaks.org project from the start, Oleg together with a team of Ukrainian reporters organized tens of thousands of financial documents from the former Ukrainian president, rescuing and publishing them online. He had been involved in establishing SCOOP activities in Ukraine and Belarus since 2003, and has extensive experience consulting, coordinating, and networking investigative reporters. He is co-founder of Crimean Information and Press Center and Regional Press Development Institute, two Ukrainian NGOs now members of GIJN. During the past decade Khomenok conducted several dozen trainings in investigative journalism techniques and strategies for investigative reporters in Ukraine, Russia, Belarus, Moldova, and other countries of the Caucasus and Central Asia.
---
Nils Mulvad. (Two years.)

Nils Mulvad is a co-founder of the Global Network for Investigative Journalism and other international networks such as Farmsubsidy.org. He was CEO for the Danish International Center for Analytical Reporting 2001-2006, European journalist of the year in 2006, and he also teaches data and web courses for journalists with focus on using social and mobile media. Nils Mulvad is also co-founder of the new Danish Centre, Investigative Reporting Denmark. He is editor at Kaas & Mulvad and associate professor at the Danish School of Media and Journalism.
---
Paul Radu (One year.)

Paul Radu (@IDashboard) has worked as an investigative reporter, editor, and trainer for the past 15 years in Eastern Europe as well as in Asia, Africa, Latin America and North America. He is the co-founder of the Organized Crime and Corruption Reporting Project, a network of investigative reporting centers in Eastern Europe, and of the Rise Project, a community of investigative reporters, hackers, and visual artists in his native Romania. Radu is an early practitioner of cross-border reporting, pioneering some of the early multi-country projects with ICIJ and OCCRP. He has developed tools such as the Investigative Dashboard and Visual Investigative Scenarios that are used by journalists to follow the money across borders or to map and visualize corruption and organized crime. Paul Radu has also authored or contributed to handbooks such as Follow the Money-A Digital Guide to Tracking Corruption and theData Journalism Handbook. There is more about Paul's work here.
---
Bruce Shapiro, Secretary. (Two years.)

Bruce Shapiro is executive director of the Dart Center for Journalism and Trauma, a project of the Columbia University Graduate School of Journalism encouraging innovative reporting on violence, conflict and tragedy worldwide. He is also director of Columbia's Professional Programs Division, and for 20 years has taught investigative reporting at Yale University. As an award-winning human-rights reporter, Shapiro is a contributing editor at The Nation and the U.S. correspondent for Late Night Live on the Australian Broadcasting Corporation's Radio National. His books include Shaking the Foundations: 200 Years of Investigative Journalism in America.
---
Mzilikazi wa Afrika (One year.)

Mzilikazi wa Afrika is A multi-award winning journalist working for the Sunday Times investigations unit in Johannesburg, South Africa. He is also the reigning chairperson of the Forum for African Investigative Reporters (FAIR), an investigative journalism organisation with members from 36 different African countries. Mzilikazi is one of the doyens of South African investigative journalism with a career dating back to 1995, when he started as a freelance reporter for the Witbank News in Mpumalanga Province. Mzilikazi made international headlines when he was arrested at work in August 2010 just three days after the Sunday Times exposed national police commissioner in a R1.7-billion lease scandal. He was the co-author of the story. Mzilikazi successfully sued the minister of police FOR wrongful arrest. In the settlement letter the minister admitted that his arrest was "wrongful and illegal." Over the years, he and his colleagues at the Sunday Times investigations unit have uncovered and exposed a number of dodgy deals and corrupt politicians, including the government's controversial arms deal saga that landed former ANC chief whip Tony Yengeni in jail and SAPS leases which forced the president to fire his public works minister, Gwen Mahlangu-Nkabinde, and national police commissioner Bheki Cele. The unit also forced the president to fire Dina Pule, who was a minister of communications, after she was exposed of dishing out government deals and favour for her boyfriend, a married father of three. Pule also flew her boyfriend around the world at taxpayers' expense.
---
Jens Egil Heftøy (GIJC15 Host Organization Representative)

Jens Egil Heftøy is the director of Stiftelsen for en Kritisk og Undersøkende Presse (SKUP), the Norwegian Foundation for a Critical and Investigative Press, based in Oslo, Norway. Before joining SKUP as its first full-time employee in 2009, Jens worked as a reporter for national and local media in Norway. He has experience for print, radio, and online media, largely covering business, technology, and the media. As director of SKUP Jens has the administrative and logistical responsibility for the group's daily work and also for the annual SKUP conference, which draws hundreds of people. He will have the same role for the upcoming Global Investigative Journalism Conference in Lillehammer in 2015.